La Conner Regional Library is pleased to host a free event,  Hollywood and the Homefront, Tinsel Town's Contribution to World War II,  on Sunday, March 5, 3 pm at the La Conner Civic Garden Club, 622 S. Second St, La Conner.
Experience the still-powerful images, radio and film that emerged from this dramatic time in American history with audio historian and former broadcaster John Jenson, a member of Humanities Washington Speakers Bureau.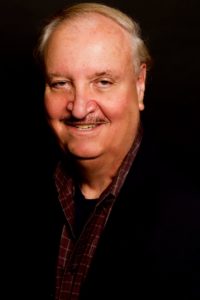 Jensen will share rarely known stories and anecdotes from Hollywood's war effort and show examples of wartime propaganda through various media that was used to educate, inform and sway American public opinion.
This presentation is made possible by a grant to the library from Humanities Washington.
Coinciding with this event is a featured exhibit on loan from the Washington State Secretary of State's Office to the Skagit County Historical Museum.  "Washington Remembers World War II" is a collection of compelling photographs, stories and facts from around the globe. Included is a special presentation, "The Skagit Homefront," about Skagitonians who served and those who stayed and kept care of the Home Front.  The exhibit runs through June 25, 2017 at the Museum, 501 S 4th St, in La Conner.
About Humanities Washington
Humanities Washington sparks conversation and critical thinking using story as a catalyst, nurturing thoughtful and engaged communities across our state. For more about Humanities Washington, visit www.humanities.org.
About the Humanities Washington Speakers Bureau
Speakers Bureau is one of Humanities Washington's oldest and most popular programs. A roster of 31 cultural experts and scholars provides low-cost, high-quality public presentations across the state, encouraging audiences to think, learn and engage in conversation. These diverse and engaging speakers cover a variety of topics, including popular culture, photography, architecture, literature, food, film and history. Best of all – these presentations are free and open to the public. For more about Speakers Bureau, visit www.humanities.org/programs/speakers.